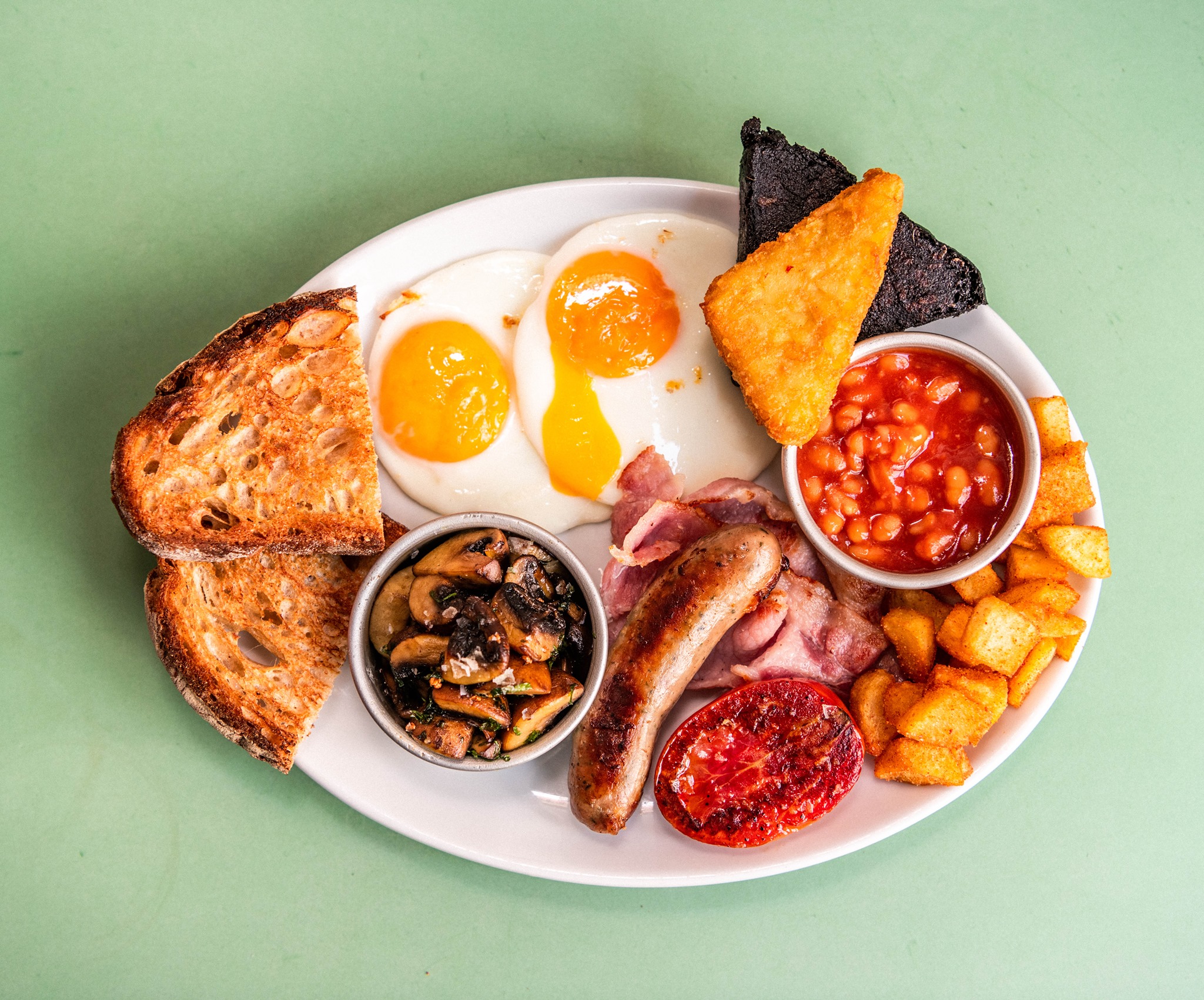 Whether you've got the usual dinner-time cravings after a big night out, or starting your day in the normal, responsible way, these all day breakfast spots will fulfil your all day needs.
It's okay to admit that you love breakfast but don't want to have a heavy fry-up first thing in the morning. However, on the odd occassion a craving for some french toast or american pancakes kicks in, you'll want to know where to head to. Luckily enough London is full of all-day breakfast spots, and we've selected (and tried) the best brekkie joints so that you can have your day sunny side up- no matter what the time.
---
The Breakfast Club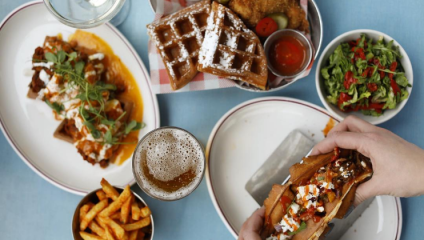 Numerous Locations
Starting off with probably London's most well-known breakfast location, is the aptly named Breakfast Club. The brainchild of two Yorkshire natives has grown exponentially since its opening in 2005, with caf's open in over 13 different locations in London. It's first ever store lies on the popular D'Arblay Street in Soho and it's hard to miss. With it's egg yolk yellow front and 1980's nostalgic memorabilia decor it's a fun and welcoming environment known for great service and top knotch brekkie food.
Serving popular dishes throughout the day and late into the evening you can order everything from café classics to a whole breakfast burger and even build your own (if you have a very specific craving). You can explore more of the menu here.
This place is so popular, you're normally greeted with a queue, especially on weekends so we highly recommend booking in advance. It's also worth checking out what's on as the cafs often have events on their schedule such as boozy bingo, quizz nights and murder mystery nights.
---
24 Hour Polo Bar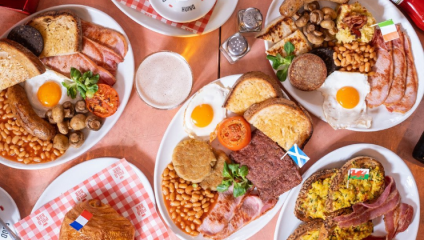 176 Bishopsgate, London, EC2M 4NQ
When it comes to all-day breakfast, you can't go wrong with your local caf, and 24 Hour Polo Bar seem to really know what they're doing, especially since they've been open since 1959. What started as a humble family business has now excelled into an east London favourite with the same values, just now open 24 hours a day with a liquor license- perfect for when enjoying breakfast for dinner.
Located across the street from Liverpool Street station, Polo Bar has played host to guests from all walks of life... from bobbies to bankers, to bloggers, there's been a host of different people to walk through their doors.
Their menu is compiled of classic favourites with vegan and vegetarian options available too. Polo Bar also place a strong emphasis on where they source their ingredients from, not only making them a great place to eat at (because you know exactly what you're eating) but also because that means the menu is seasonal. So there's always an opportunity to revisit and try something new!
Whether you're heading there for a casual lunch or popping by for a refuel after a night out on the town, Polo Bar will always provide a welcoming atmosphere, and a cracking breakfast, no matter the time.
---
Milk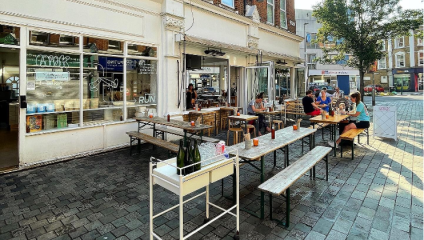 18-20 Bedford Hill, London SW12 9RG
Head south of the river and you'll find Milk, a much loved Balham based café established in 2012 and with all-day breakfast options on the menu. The dishes are inspired by the creative roots of co-founders Julian Porter and Lauren Johns, with each dish simple, but well executed. Ingredients are locally sourced, from family owned suppliers and are mainly organic.
Take a browse at the menu and you'll find all your favourites with a small twist. From baked eggs to sweetcorn fritters, secret recipe granola and cackleberry farm eggs, head on over, cosy up in a seat outside and watch the world go by.
---
Egg Break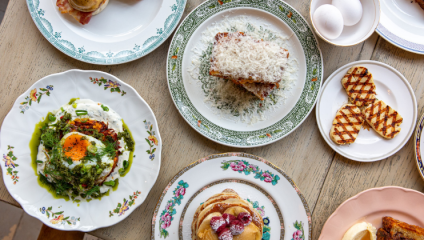 30 Uxbridge St, London W8 7TA
It's all in the name really, Eggbreak serves all things egg and they do NOT mess around when it comes to this ingredient. Their menu is packed with eggs based 'breakfasty' meals that are global and innovatively made. From your simple avo toast to a Korean bbq pulled lamb egg roll, a classic eggs benedict or a whacky eggbreak porridge. There's all things eggy from the sweet to the savoury- just make sure you save some room for dessert after!
Bookings aren't accepted but you can jump online and check out how busy the restuarant is here.
---
E Pellicci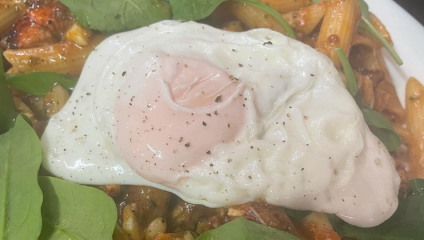 332 Bethnal Grn Rd, London E2 0AG
E Pellicci, otherwise known as simply Pellicci's is a Grade II listed heritage family business that has been serving all-day breakfast and hearty home made dishes for over a century! It's one of the more affordable joints on our list with meals starting from £7 upwards. Serving all your classic favourites from authentic full english breakfast and smoked salmon with scrambled eggs to veggie options and American style pancakes for those with a sweet tooth. Don't forget to order yourself a typical Italian coffee too, they're divine.
It's a best loved greasy spoon that has really made it's name through it's service and food, and, after being established for so long, you best believe they know a thing or two about breakfasts.
---