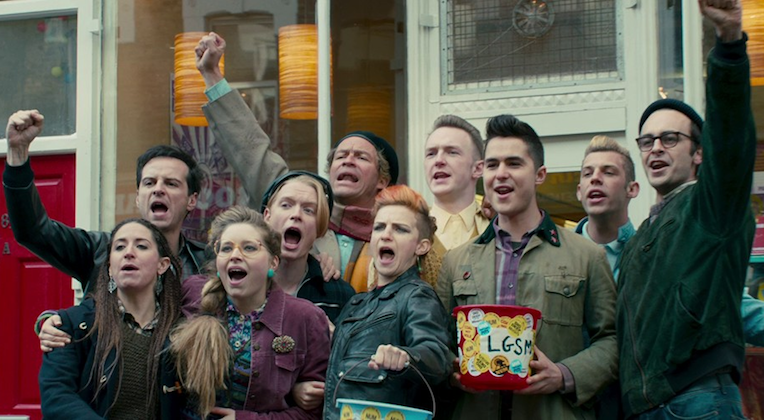 Brush up on your queerstory with these British LGBT films
Brush up on your queerstory with these British LGBT films
---
Victim (1961)
Victim was the first film in the English language to make explicit reference to homosexuality in a suspense story about a man being blackmailed over his sexuality. Victim was released 6 years before the decriminalisation of homosexuality took effect in the UK and it's said to have influenced the social and cultural atmosphere that led to changes in the law, so it had an effect on the UK's real life LGBT history as well.
---
My Beautiful Laundrette (1985)
This bold dramedy deftly captures what the Thatcher era meant for those living in it and how it shaped contemporary life, particularly for members of the LGBT+ community. Telling the love story between a former National Front member and a Pakistani immigrant, the film addresses race and class as well as sexuality. It's also where you'll find Daniel Day-Lewis in his first big role.
---
Paris is Burning (1990)
So, Paris is Burning is about American history, but it is a part of American history that has had a huge effect on queer culture worldwide up until the present day: ball culture and the black and Latino LGBT community that surrounded it. The documentary is considered so important that it was selected for preservation in the United States National Film Registry.
---
The Hours (2002)
Set over a single day in the UK, California and New York, The Hours follows three separate storylines. While two of them are modern, the earliest charts the day Virginia Woolf, one of British history's most celebrated writers and most famous historical queer women, having had relationships with both men and women throughout her life, most notably with fellow writer Vita Sackville-West, who inspired Woolf's novel Orlando. This year also looks forward to the release of Vita and Virginia, chronicling the love affair between the two women and its effect on their lives.
---
Pride (2014)
The ultimate heartwarmer and the ultimate history lesson on the intersection of the fight for LGBT rights and the miners' strike of the 1980s, this film follows the formation and activism of LGSM (Lesbians and Gays Support the Miners). With a star-studded, BBC-brilliant cast (Imelda Staunton waves a dildo around, that's all you need to know) and several wholly unnecessary musical numbers, you'll come away having laughed and cried.
---
God's Own Country (2017)
Although God's Own Country is set in contemporary England, its topical political themes will see it established as a snapshot of our times in years to come. With echoes of the plot of My Beautiful Laundrette, God's Own Country centres around the character of Johnny, who lives on his family's farm in Yorkshire, and his relationship with Romanian migrant worker Gheorghe, and the echoes of what that means not only in terms of attitudes towards sexuality but also in the context of Brexit Britain.