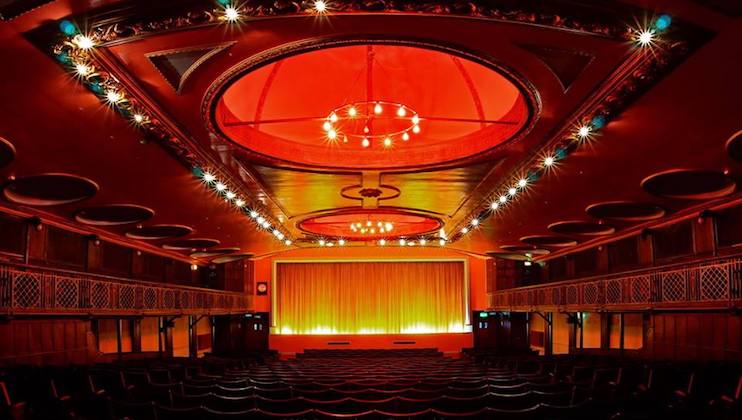 Calling all cinephiles! If a trip to the talkies is your ideal way to while away a few hours then we're here to help
Calling all cinephiles! If a trip to the talkies is your ideal way to while away a few hours then we're here to help. As much as we salute the mighty multiplexes of the UK with their excellent variety of the bright new cinematic offerings, sometimes you want something a little bit different from a movie night. So whether you're into big blockbusters, indie inspiration, new filmmakers, documentaries, live events or silver screen classics, these venues all offer something a little something extra than just a bag of popcorn.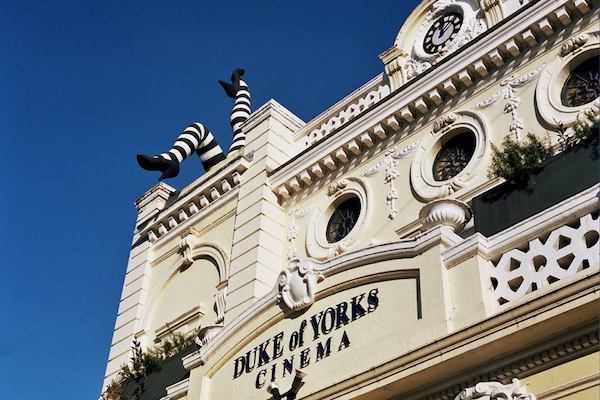 Image credit: Duke of York's Picturehouse via Facebook

Duke of York's &
---
Dukes at Komedia
Preston Road, Brighton, BN1 4NA
44-47 Gardner Street, Brighton, BN1 1UN
What's better than one wonderful cinema? Two wonderful cinemas! The Duke of York's cinema has been around since 1910 and for years its reputation as a quality entertainment venue earned it the tagline of "Bring her to the Duke's, it's fit for a Duchess", showing perhaps that the cinema has always been a strong choice for a date night. It's now part of the Picturehouse family and had its sister venue, Dukes at Komedia, come along in 2012 at the famous comedy venue on the North Laine. Both cinemas have their trademark giant stripy, high-heeled can-can legs proudly on display outside and offer up a range of cinematic treats from themed film seasons, live events screenings and a selection of independent and mainstream movies, meaning there's something for everyone.
---
TOM's Film Club
11A Upper Market Street, Brighton, BN3 1AS
The Old Market, or TOM as it's affectionately known, is a well-known highlight amongst the already bright and buzzing Brighton culture scene thanks to its eclectic programming covering the best in comedy, theatre, cabaret, dance and live music, so it should come as no surprise that they also run their own film club. Film geeks have found a Brighton home thanks to TOM's mix of cult classics mixed with independent and arthouse offerings screened a handful of times a month, with an openness to accept recommendations from their fellow film fans. The film club's ticket prices are more than reasonable compared to the mainstream multiplexes, and with a bar on site for a post-film drink and debrief with your mates, TOM's promotes an inclusive atmosphere to celebrate art in all its forms.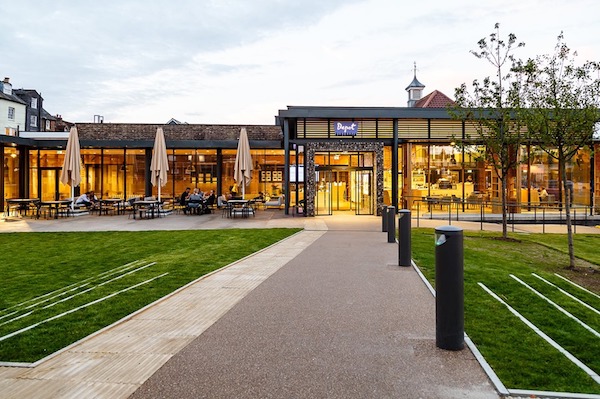 Image credit: Depot Cinema, Kitchen & Bar via Facebook​​​​​​​
---
Depot
Pinwell Road, Lewes, BN7 2JS
Just a 30 minute drive from Brighton is Depot in Lewes, an independent cinema and arts hub that programmes everything from the latest Hollywood hits, to art house, documentaries and live events through its three screens. Depot champions cinema and its importance in a community thanks to an abundance of schemes and groups to get people of all ages involved. From filmmaking and animation courses for kids and young adults on their first steps into the world of making their own movie masterpieces, to their Book to Film Club where once a month, as the name would suggest, the group read a book and then come together to watch its film adaptation and then discuss.
---
Dome Cinema
21-22 Marine Parade, Worthing, BN11 3PT
If you like your modern movies enjoyed with a touch of old school glamour, then head to nearby Worthing for a trip to the Dome Cinema. Opened in April 1911, this three-screen cinema's crowning jewel is the beautiful main auditorium which still has all the charm and grandeur of an Edwardian picture house. Despite its rich history, The Dome puts an emphasis on screening the very latest mainstream blockbusters, meaning it's definitely caught up with the times, and now boasts a wide selection of specialist screenings to cater to all needs, from baby friendly, to autistic adapted showings, meaning everyone gets to enjoy the magic of the movies.