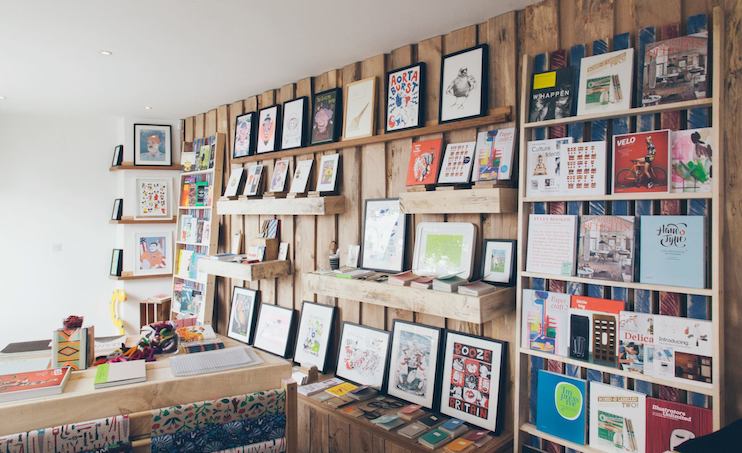 The best boutiques to buy at - from dungarees to stationery to records
---
Lucy & Yak is the name, comfort is the game. The shop is completely dedicated to the idea of 'if it's not comfy, why wear it?' and they prove it with their soft, breathable, comfortable dungarees, t-shirts, pinafores and even socks. But Lucy & Yak don't skimp on style in exchange. There are some fabulous finds in here, from zebra-print dungarees to to pink checked dresses and rainbow socks.
---
The Brighton Birdcage
This new shop aimed at drag queens, trans womxn and the cross-dressing community has it all: wigs, lipsticks, dresses and shoes. And what dresses and shoes! The long rack is filled with enough shimmer and sparkle to last a lifetime. Gold sequins , and there are stilettos and pumps in every size. The shop also has a range of accessories to match your new outfit. And the shopfront is discreet enough for anyone feeling a bit nervous about exploring.
---
Resident Music
Resident Music is a one-stop shop for music fans in Brighton. As well as the best in current records, you'll find extensive back catalogues and rare editions. The shop sells tickets to local gigs and has had some huge names play in-store, from Laura Marling to the xx. What's more, the shop has some of the friendliest and most helpful staff around, and they know their stuff - so you're sure to get something to your taste even if you just come in for a browse. Now double the size since taking over the neighbouring shop, there's space for even more vinyl - what are you waiting for?
---
Magazine
A real paradise for fans of independent publications, Magazine has been open since just 2015, but has fast become a staple stop on Brighton's Laines. The little shop stocks hundreds on hundreds of 'zines on every subject imaginable, but don't make the mistake of thinking the selection isn't extremely carefully curated. The shop also holds events and workshops, from screen-printing demos to lessons in making your own magazine.
---
Papersmiths
You haven't experienced a truly visually satisfying shop until you've been to Papersmiths. Absolutely everything here is beautifully displayed - colour co-ordinated, stacked by size or arranged by theme. If you're into bullet journaling, you can find those sought-after Leuchtterms here, as well as specialist pens, cute washi tape and aesthetically-pleasing non-stationery items like city guides and unusual zines.