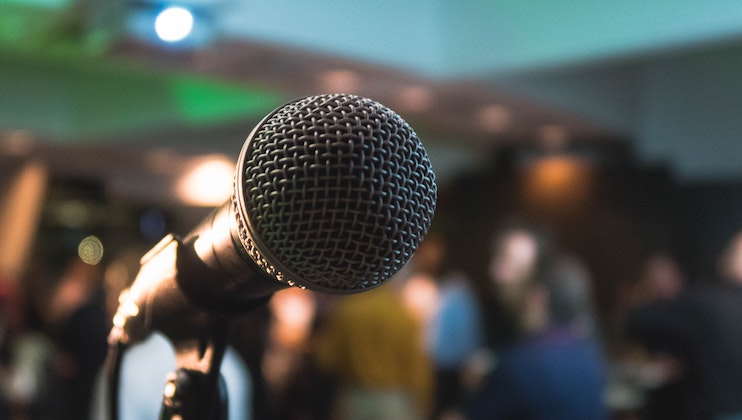 Whether you love it or you hate it, karaoke is here to stay in Brighton
Brighton is known for its boozy nights out on the town, but have you ever thought of throwing karaoke into the mix? Culture Calling delves into Brighton's top karaoke spots for a good night out, whether it be for a hen-do, birthday party or just for a laugh.
---
Lucky Voice Karaoke Bar
8 Black Lion Street, Brighton, BN1 1ND
Known for their popular karaoke bars in central London, Lucky Voice have also spread their wings into the heart of Brighton. Down Black Lion Street, next to the old Jamie's Italian (RIP), Lucky Voice is bustling with brides-to-be staggering their way inside. This bar works on a booth booking system, so it's perfect if you're after a private night out with friends without having to exercise your social anxiety through singing to a bunch of strangers. With booths from £11 per person at peak-times (and as little as £9 off-peak), this bar is the perfect affordable night out with diligent staff topping you up with as many drinks as you desire.
---
Bulldog
31 St James's Street Mews, Kemptown, Brighton, BN2 1R

Cosied up on the seafront in the middle of Kemptown, Bulldog is a vibrant gay bar with very welcoming staff. They throw on the odd karaoke evening which you'll have to look out for on their Facebook page in advance. This night is not one to be missed as you will get the most flamboyant customers who love a cheeky bit of sing song. With free entry and reasonably priced drinks, this is definitely a good spot to bring all your mates.
---
Bar Revenge
5-7 Marine Parade, Kemptown, Brighton, BN2 1TA
Every Tuesday, Bar Revenge put on town's craziest karaoke night. With a chance to win up to £50 cash, this event is always a popular one if you're over in Kemptown. This night is free entry, and the winner from each week will be invited to a grand finale where the top prize is a £100 PAID GIG at The Powder Room, where you could end up performing alongside RuPaul's Drag Race royalty. (They will also include a free cheeky shot if you take part).
---
The King and Queen
13-17 Marlborough Place, Brighton, BN1 1UB
A karaoke fan's delight, The King and Queen pub is a fantastic place to test those sweet vocal cords. With free entry, cheap drinks for students (tequila Tuesdays) and an open space, this pub is a great destination with a good night guarantee. Here is a place where you can expect to get up and sing in front of a group of strangers.This venue unfortunately doesn't have set nights for karaoke so you will have to keep an eye out on their Facebook page!
---
Star Slam Karaoke
9-12 Middle Street, Brighton, BN1 1AL
This bar is a load of fun and caters for all sorts of events from children's parties to stag do's. They offer package deals which work out at £12 per person! Although this is mainly a pre-book venue they also accept walk-in's if you're in the mood to carry the night on after a few. Open until the early hours, this venue's attentive staff will make sure you have a great night.