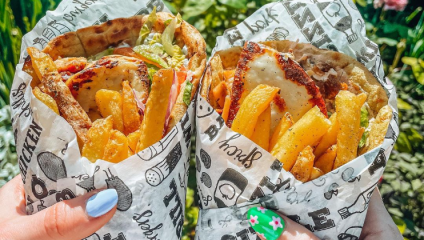 Greek food in Bristol that will fill your feta fetish
From taramasalata to tzatziki, moussaka to dolmades, you cannot deny that Greek cuisine is both delicious and wholesome. You don't have to purchase a plane ticket to experience a little bit of Greece in the comfort of Bristol. Here at culture calling we've rounded up the top hot spots for you to enjoy…
The Athenian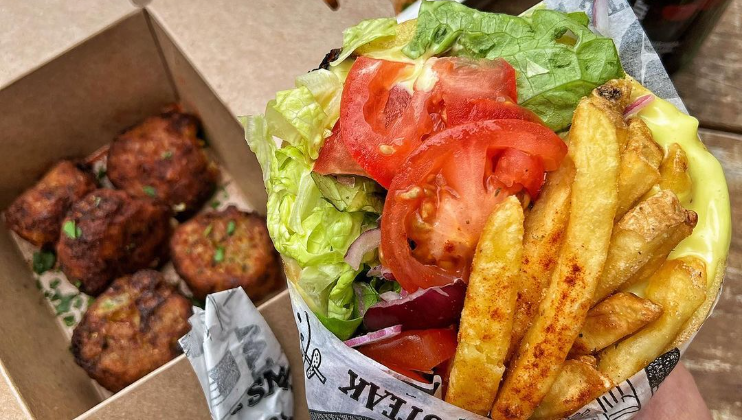 Unit 16, Cargo 2, First Floor, Gaol Ferry Steps, Bristol, BS1 6WD
Looking for something exciting for lunch? The Athenian is Bristol's go to Souvlaki spot - a healthy and delicious meal that's quick enough to grab on your one-hour break. What is Souvlaki we hear you say! Well, Souvlaki comes from the word 'little skewer', and is made up of meat or cheese (grilled on a little skewer), piled into a pita wrap and rolled up with fresh salad. And it's healthy, so you're welcome to add as much feta cheese as you want without feeling bad about it.
Everything at The Athenian is kept authentic and fresh, so your meal will always be made to order, with skewers grilled on the spot. The Extra Virgin Olive Oil comes straight from Greece, along with authentic pita bread and anti-oxidant filled oregano from The Med. They do, however, keep things local with locally farmed meat and Greek yoghurts made in-house. The main ingredient to your Souvlaki can be Chicken Skewer, Pork Skewer or Ground Lamb & Beef, or meat free customers can enjoy salty Halloumi, Tomato Croquettes or Grilled Mushrooms! They also offer Gyros, which are kind of like (much healthier) kebabs, and their Vegan Gyro is made of Seitan and Soya!
If you fancy recreating the dishes at home, you can check out their list of recipes here.
---
Hat Bistro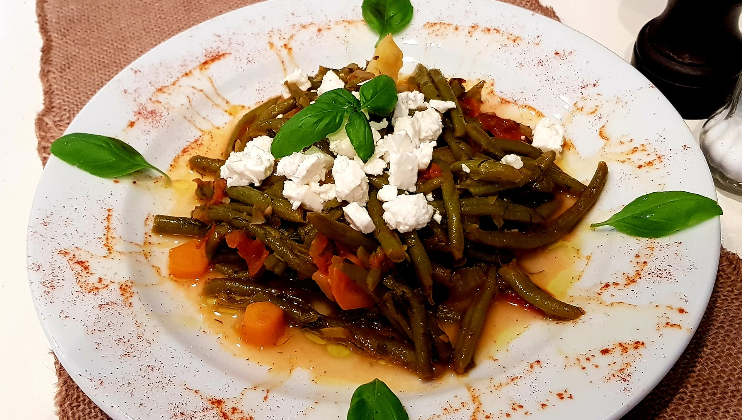 5 Denmark Street, Bristol, BS1 5DQ
Nestled around the corner from the Bristol Hippodrome is Hat Bistro, a cute little independent Greek bistro offering authentic mezze dishes that you can enjoy from lunch through to dinner.
Encapsulating all that's good about Greek cuisine, Hat encourages guests to take their time, enjoying quality food and drinks in a calming atmosphere. Dishes are created from recipes that have been passed down through the generations using ingredients locally sourced from around Bristol. Head down for their mouth-watering Traditional Moussaka.
To check out their menu, click here.
---
Sotiris Bakery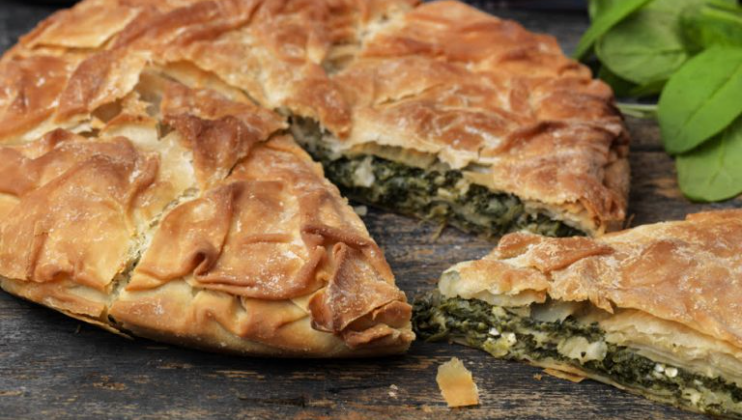 16 Park Row, Bristol, BS1 5LJ
Located in the heart of Bristol, a few doors down from The Red Lodge Museum is this traditional Greek bakery offering specialist pies and pastries.
With a background in rich pastry making these guys know a thing or two when it comes to serving you a rich pie or baklava with the perfect crunch. Everything is baked fresh daily and the aromas of specialist coffee and traditional Greek baking will transport you from Park Row to the cobbled streets of a Greek village, offering the perfect bustling mid-week relief.
Try their home baked Baklava or creamy Feta Cheese Pie. Kopiaste!
---
The Real Greek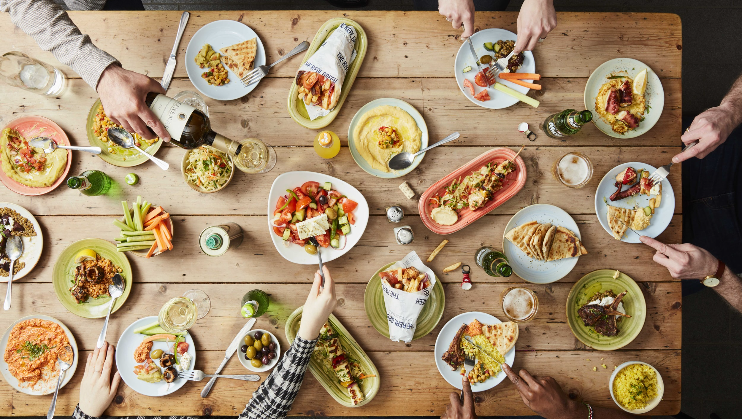 84A Glass House, Cabot Circus, Bristol, BS1 3BX
This small Greek chain offers relaxed dining and authentic flavours. Ideal for pre-film dining, The Real Greek is situated next to the Showcase cinema ready to wow their guests with fresh flavours and laid-back dining; all whilst recreating the traditional Greek eatery atmosphere.
The food served comes from the healthy and sumptuous Eastern Mediterranean diet combined with their passions for food, family and life. Packed with flavours, the traditional dishes are inspired by the many different cultures and influences that shape the modern Greek cuisine.
Grab three of your mezzes per person and tuck in! If you want to find out more about Greece, their food or what The Real Greek are getting up to, you can check out their blog, packed with recipes and updates.
To check out what's on their menu, click here.
There's also a vegan menu!
---
Opa
14-16 Baldwin Street, BS1 1SE
For Greeks, food isn't just a plate on the table, it's an experience of people coming together to celebrate and cherish memorable moments and this is exactly what Opa offers.
Taking their mothers recipes from all over Greece, Opa selects the best, fresh, local and, of course, Greek ingredients to provide you with a palette filled with flair and flavour.
Their menu is packed with well known, and more traditional meals for you to try from Souvlaki, Moussaka and vegetarian mezzo to the lesser recognised Melitzana and Spanakopita (filo pastry spinach pies that just melt in your mouth FYI).
Why not grab yourself a hearty meal at the restaurant and then head to their adjacent club to dance off the dishes!
---
Bristol Kouzina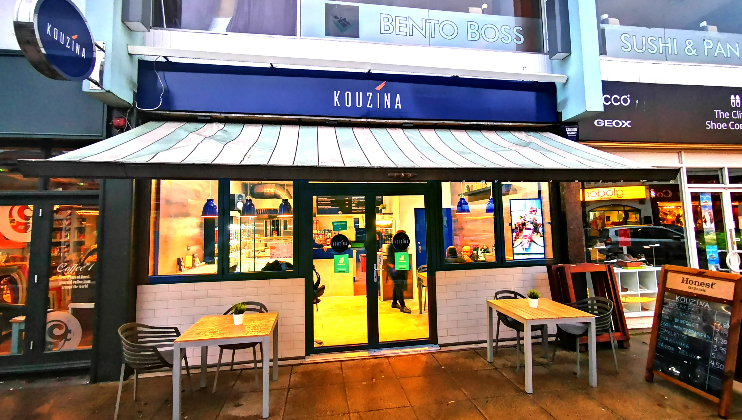 Unit 3, Clifton Down Station, Whiteladies Road, Clifton, BS8 2PH
Founded by two third-generation restauranteurs with over 30 years combined experience, you can guarantee that Kouzina know what they're doing when it comes to serving you authentic Greek food.
Inspired by childhood memories and traditional family recipes that have been passed down the generations, Kouzina serve their meals with the authentic spirit of Mediterranean hospitality where everyone is welcome.
From flavoursome Shakshuka to hearty Lahanodolmades (cabbage rolls) their menu is affordable yet filled with well known Greek bites and they serve from breakfast through till dinner. The options are endless.
---