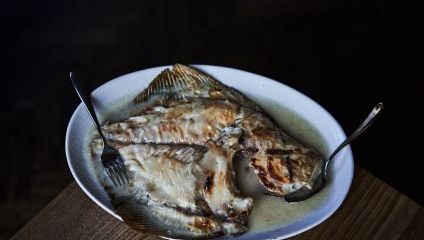 If you're a fan of fine dining, you're in the right place, take a peek at London's best Michelin Star restaurants...
London is one of the top cities in the world when it comes to food, especially fine dining. From world-class venues run by famous chefs to emerging talents and even family run eateries... London is certainly the place to treat yourself to award winning, Michelin starred food.
They don't come cheap either, mind you, we've managed to sieve through the best in the city to bring you the perfect blend of extravagant, affordable and delicious food with flavours from all over the world. Just make sure you book in advance, as these places get booked up pretty quickly. Read on to discover more...
---
Amaya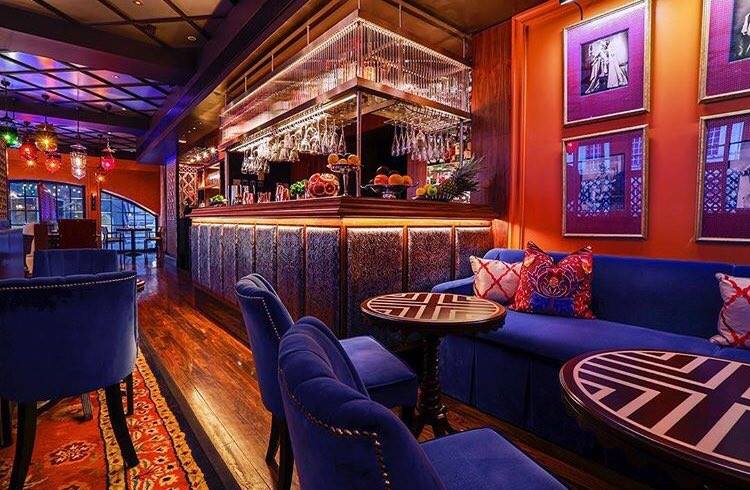 Halkin Arcade, Off Lowndes St, London SW1X 8JT
It's a known fact that London has some of the best Indian food in the world outside of India, and Amaya is known, praised and awarded for its use of traditional methods, craftmandship and mouthwatering meals packed with bold flavours. Situated in the heart of Belgravia, the restaurant opened in 2004 and immediately bagged a Michelin star making it one of the hottest restaurants of today. With its spectacular open kitchen, you can watch your order be meticulously made in front of your very eyes.
The menu offers sophisticated grilled Indian cuisine with contemporary twists. Portions are bite-sized; which is perfect if you want to try a little bit of everything... and trust us, you will. What's also great is there are no conventional first or main courses, the focus here is the food and with the small portions, you don't need much waiting time between meals. Tuck into a variety of seafood, beef and vegetarian dishes, whether it be Spinach Tikki with Spiced Fig or Smoked Chilli Lamb Chops, there's something to suit everyone's palette.
Once you're done eating, why not enjoy a drink on the terrace, knowing that even though this place is Michelin starred, it won't leave your pockets completely empty. Eight to ten dishes with a drink sit at approximately £80 per head for dinner and lunch is £40-£50.
Reservations can be made here.
---
Hakkasan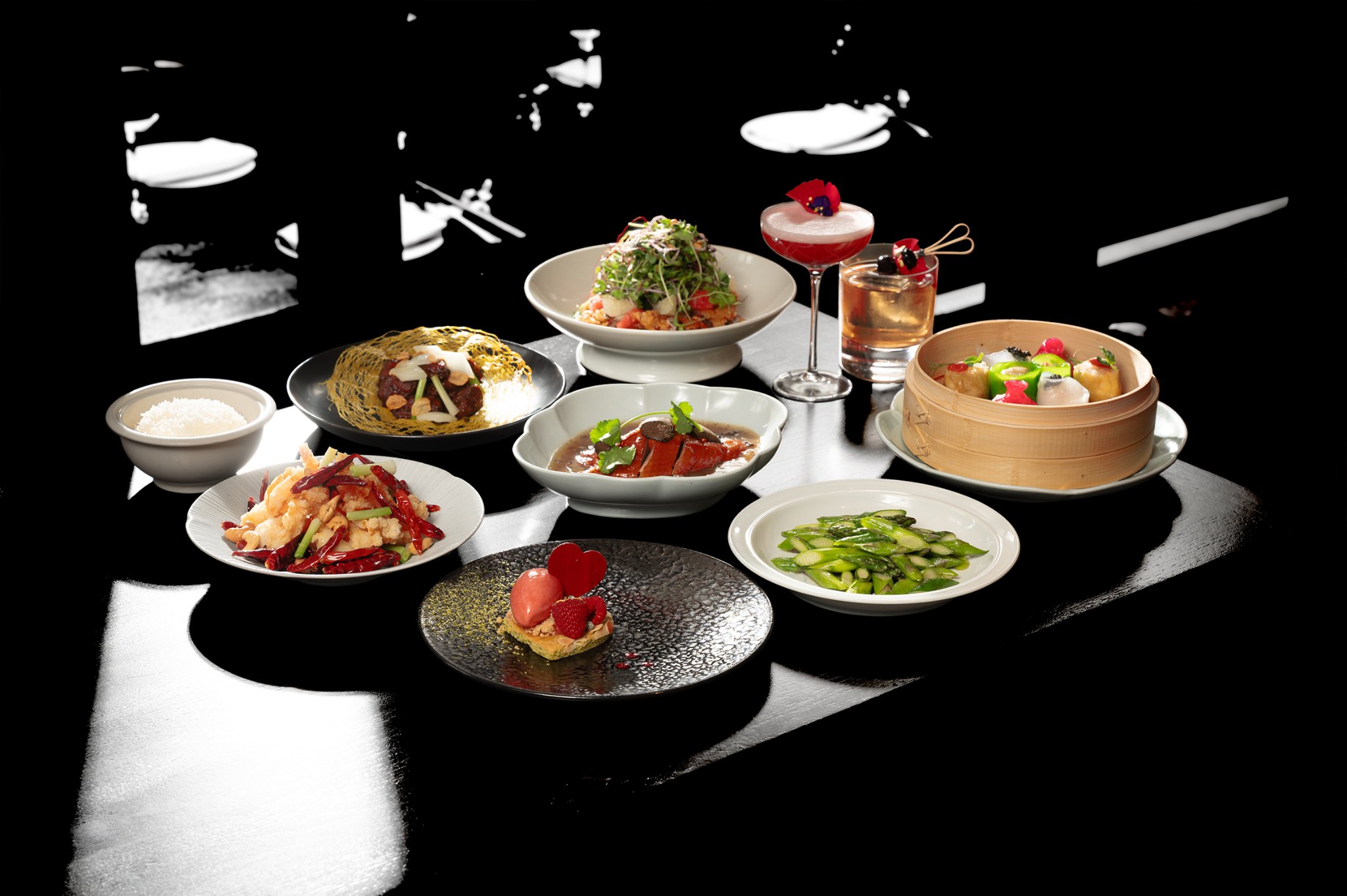 Mayfair: 17 Bruton St, London W1J 6QB
Hanway Place: 8 Hanway Pl, London W1T 1HD
Launched in Mayfair in 2001, Michelin-starred restaurant Hakkasan presents its guests with dishes inspired by ancient recipes, a unique wine philosophy, iconic design and an exquisite attention to detail. Not only are the flavours key, but so is the presentation, with each meal being served with a form of artistry that will take foodies on an unforgettable journey. Blending Cantonese recipes with contemporary influences, their menu is a respectful bow to traditional techniques and fine quality ingredients.
As a worldwide famed establishment known from Miami to Mumbai and critically acclaimed, you'd have your eyebrows raised at the affordable prices. For about £38 you can sink into three courses of the finest Cantonese cooking there is. We highly recommend treating yourself and opting for the crispy duck salad or the Chilean seabass in honey.
The interiors are just as sleek as the food presentation, spread over two levels, it's ideal to eat at the ground level for lunch and lower ground for dinner where ambient mood lighting and intimate settings will have you and your guests feeling like you're the only ones in the restaurant. Best yet, if you really enjoyed your meal you can order it to eat at home too!
To make a reservation, click here.
---
Hélène Darozze at the Connaught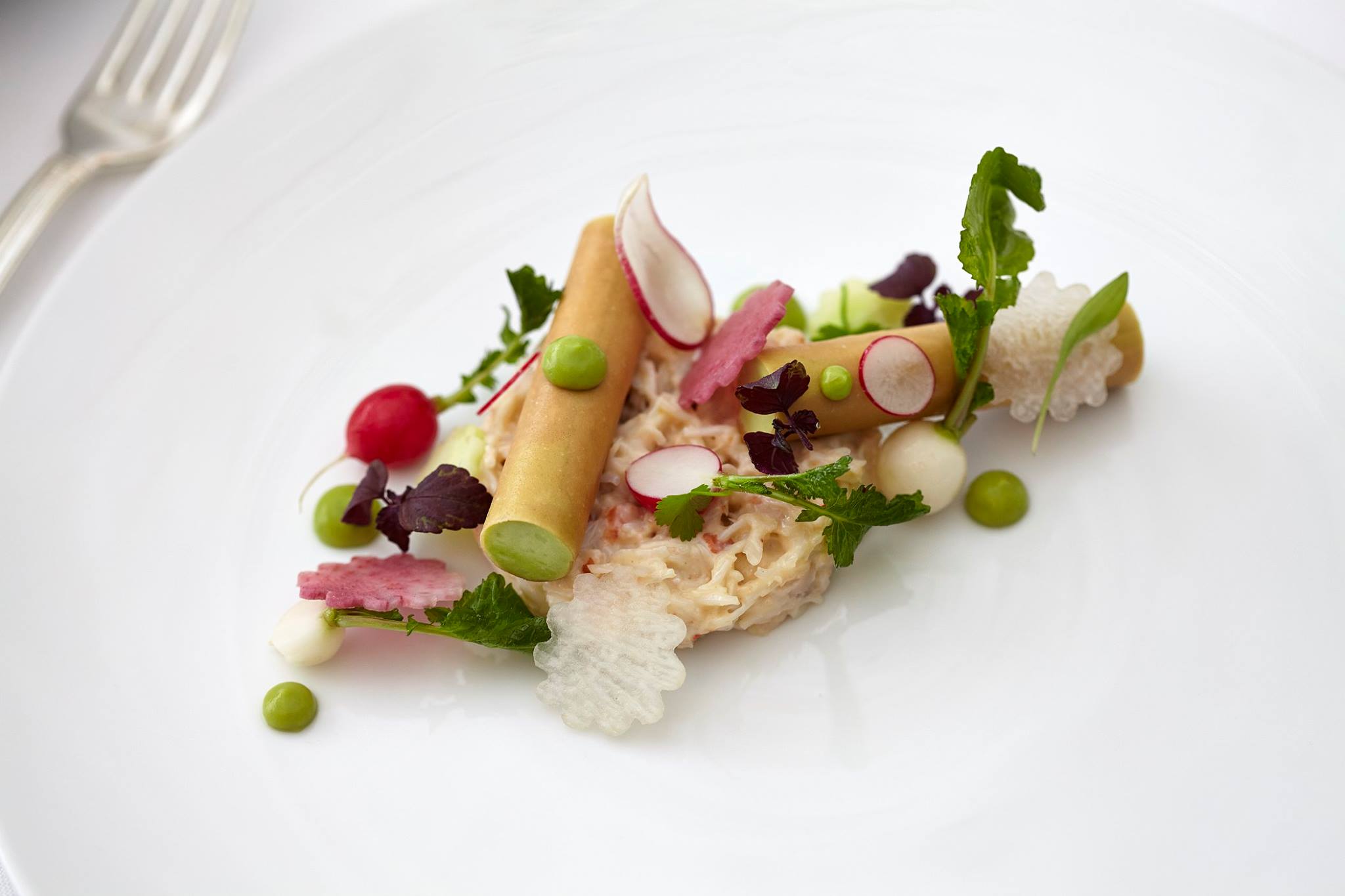 The Connaught, 16 Carlos Pl, London W1K 2AL
Immerse yourself in splended french cuisine prepared for you by Michelin-starred chef Hélène Darroze at prestige hotel, The Connaught. In this three starred restaurant each dish is prepared delicately from fresh seasonal produce sourced from farmers carefully selected by Darozze to provide diners with the most enjoyable meal possible. Ingredients are sourced from a multitude of places connected to Darroze and her recipes including chicken from her native Les Landes in South West France, Scallops straight from Scotland and freshly caught tuna from Saint-Jean-de-Luz.
Currently, there's a mouthwatering lunch menu and winter menu to browse from. Alongside an impeccable wine list and spirits and digestives list. We recommend the lobster for fresh, aromatic flavours, or the Jerusalem artichoke for depth. Combine your eloquent dining experience with cocooning interior settings designed by Pierre Yovanovitch and the ambiance is set to perfection. It's a little on the pricier side, but a set menu of five courses starts at £140 per head and with this, you can rest assured you'll leave satisfied and satiated.
As always, it's better if you make a reservation to avoid any disappointment, you can do so here.
---
The River Café

Thames Wharf, Rainville Rd, London W6 9HA
Established in the 90's with the original intention of feeding her husband's architecture firm, Ruthie Rogers had no idea she was directing and cooking at the most revered restaurant in London. Since it's opening The River Cafe has gained a whopping list of super fans and a Michelin star that it's managed to hold onto firmly for over three decades. The scenery is sublime, with a beautiful terrace, a bright pink pizza oven in the centre of the room bringing a pop of colour to potentially grey and rainy days, a sensational seasonal menu and a famous chocolate nemesis dessert.
There's reason to frequent The River Cafe too, the changing menu means new flavours and new dishes each season. It's Italian based and the pasta is hand made on site. Oh, and there's veggie and vegan options too! With its delicious food and location right next to the Thames, The River Cafe promotes relaxation and fine dining.
Set courses for lunch are £55 per person and meals sit between £18-£30 on average. Reservations are an absolute must because from our experience, (and we don't need to explain why) The River Cafe is often fully booked. Make your reservation here.
---
Brat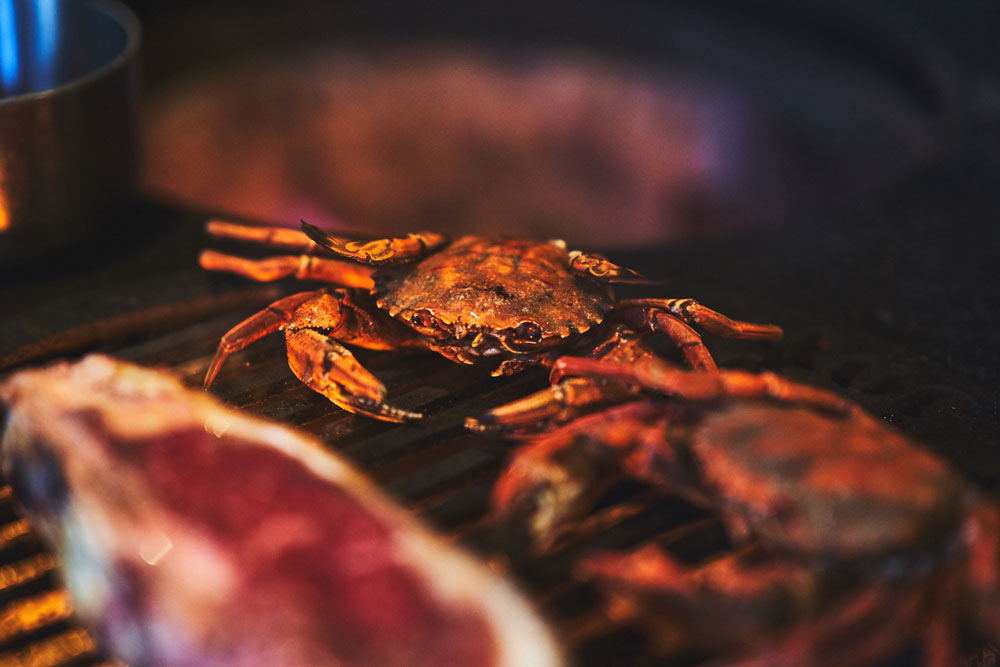 4 Redchurch St, London E1 6JL
This simple Basque cuisine by Tomos Parry packs in all the flavour and experience you'd expect from a Michelin-starred restaurant and without the crazy prices with three courses a snip at only £26. Not so much of a Brat after all. The word Brat is slang for turbot, which happens to be the star of the show at this restaurant, but we can't really name one dish that isn't spectacular here. Brat's menu is packed with simple, yet flavoursome options such as their smoked cod's roe and grilled strawberries. Whether it's the rib of prime moorland beef or anchovy flatbreads, Brat will have something to suit everyone's palette. The menu is mainly made up of small plates, meaning more to explore for you and more room for dessert too!
There's not much else to it really, it's good food (well, great food in fact), friendly and professional service, in a sultry setting. What else could you ask for?! - Apart from a reservation which can be made here.