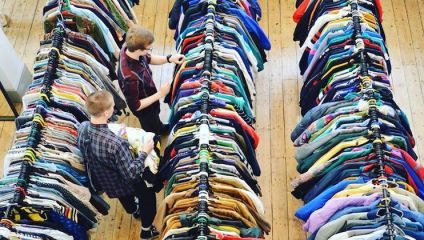 Spoiler alert: you can find the best vintage clothes in Manchester are in Oldham Street
Fast fashion has been a much-discussed topic for a while now, with many taking on the new year resolution of cutting down (or cutting out) their consumption of cheaply produced garments. Opt for a trip into Manchester and have a browse through their many vintage clothes and charity shops, no doubt picking up a few hidden gems that have already lived a long life!
Cow Vintage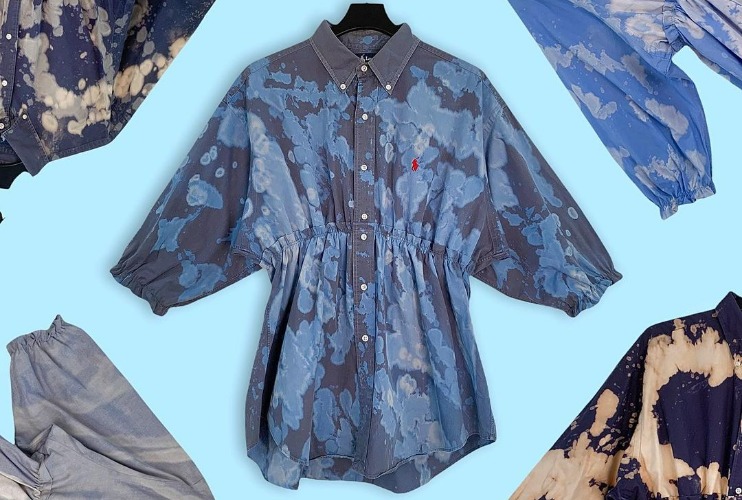 61 Church Street, Manchester, M4 1PD
We can think of no better place for vintage shopping in Manchester than in the heart of the trendy Northern Quarter. Head to Cow, one of Manchester's most popular vintage clothes shops. Offering two floors of sustainably sourced garms including retro sportswear, designer brands and re-worked classics, this is your one-stop shop for finding something that you wouldn't get on the high street. Not quite sure where to start with retro style? Check out their funky window displays for some inspiration!
For more information, click here
---
Pop Boutique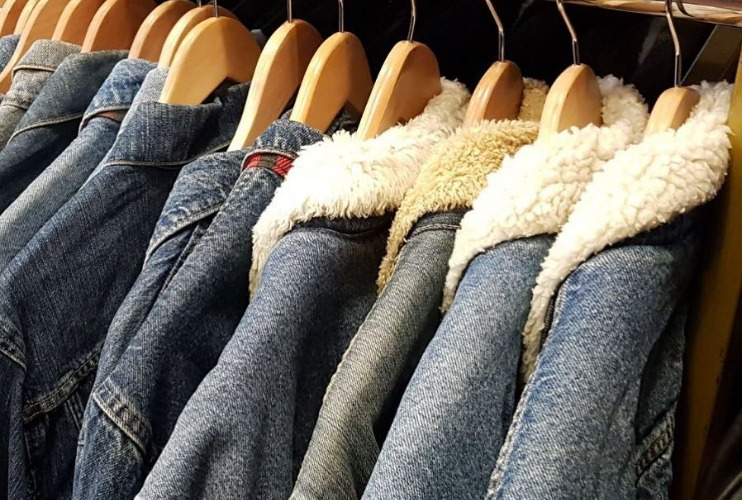 34 - 26 Oldham Street, Manchester, M1 1JN
Affleks Palace, 52 Church Street, Manchester, M4 1PW
A Manchester staple since the mid-80s, Pop Boutique has been serving the city with vintage wares for over 25 years. They trade in both Affleks Palace and in their own shop on Oldham Street, with original pieces and re-worked styles aplenty in each. This is your go-to place for rows and rows of retro Levi's and bomber jackets, as well as some funky dresses and shirts from the 60s and 70s! Their Oldham Street location also offers a café and a hairdresser, as well as some vintage brick-a-brak to liven up your home!
For more information, click here
---
Retro Rehab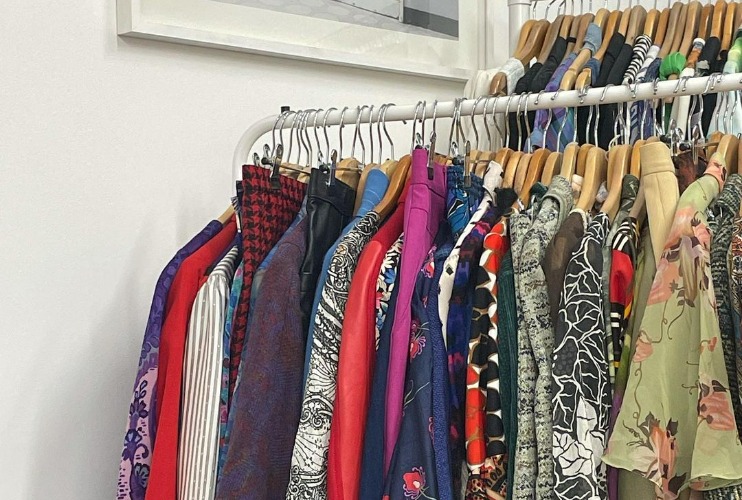 91 Oldham Street, Manchester, M4 1LW
If 20-year-old Levi's and vintage Puma sports jackets aren't quite your style, then perhaps you'll find something to love a few doors down at Retro Rehab? Featuring rows of pretty dresses, stylish blouses and stunning jackets, Retro Rehab is a must-visit spot for truly authentic retro vintage clothing in Manchester. Some of these styles hark back to the 30s, 40s and 50s, and all items have been lovingly sourced from around the world. Their re-worked collection brings old and tired garments back to life, whilst their selection of pretty jewellery, accessories and scarves perfectly compliment the early 19th century fashion sense. Want to know what they've got in stock? Check their Instagram for pics!
For more information, click here
---
Oxfam Originals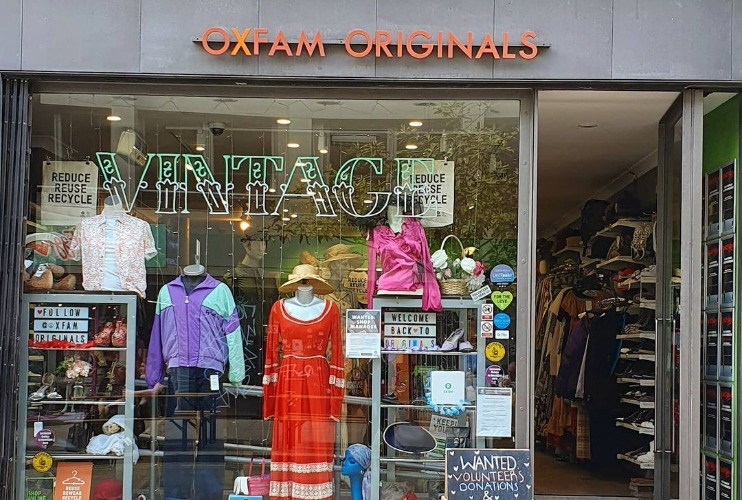 Unit 8, Smithfield Buildings, 51 Oldham Street, Manchester, M1 1JR
Charity shops are always a good shout for bagging the best vintage clothes, although they can be a bit hit and miss at times. Oxfam Originals have pretty much nailed the vintage clothing thing, ensuring they're always well stocked with some of their best donations from around the area. As well as contributing to sustainable shopping by copping an outfit from here, you're also donating some funds to charity - a totally guilt free splurge!
For more information, click here
---
Kilo Sale (by Blue Rinse)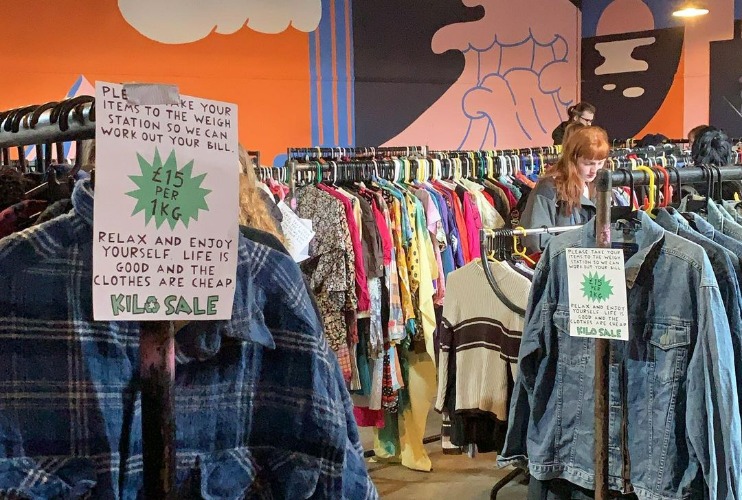 Sachas Hotel, Tib Street, Back Picadilly, Manchester, M4 1SH
Blue Rinse's popular kilo sale outlet is located in a city centre hotel, but the entrance to the shop is on … you guessed it … Oldham Street. Located next to their original store, Blue Rinse's kilo sale is a great opportunity to stock up on cheap vintage clothes. Directly from wholesalers, these rows of garments are sold by weight and you can get a kilo of goodies for just £15. Unlike a lot of kilo sales, entrance to the store is free all day, every day, so it's worth it to simply go and have a browse! This store is sadly not open every day, so be sure to like them on Facebook to check when you can visit!
For more information, click here
---