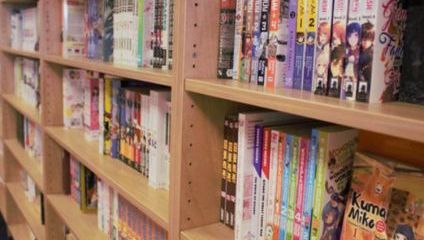 Comic book fan and Go See This contributor, William Jordan, talks us through the best spots to buy comics in Manchester…
Comic book fan and Go See This contributor, William Jordan, talks us through the best spots to buy comics in Manchester city centre.
Who doesn't love superheroes? They embody all of our best qualities and lack all of our worst. They have the ability to save the world from destruction time and time again without even breaking a sweat. This is why we enjoy reading the stories that feature these superheroes. We all have our favourites: whether it be Iron Man, Spider-Man, Batman, or Superman. While they have featured in many mediums, including a prominent presence on the big screen, their origins in comics dates back decades. Therefore, the question I wish to pose is where are the best places to buy these comics that have provided us with joy since our childhood years?
Forbidden Planet has been selling comic books around the world for years now. Thankfully, Manchester has its very own Forbidden Planet in the Northern Quarter. This building serves as a Mecca for comic book nerds such as myself to gather and enjoy just being in the presence of so many great stories. There are two levels that divide this building.
Every inch is covered in comic, film, and T.V. memorabilia and the staff are just as enthusiastic about comic books as any of the customers that walk through the door.
Fans of pop culture in general will find themselves to be more than at home in Forbidden Planet's top floor. This section is full of Pop Vinyl figures, action figures, and merchandise of all kinds from various films, T.V. shows, video games, and comic books. So, if you've always wanted to own your very own Batmobile piloted by Ripley from Aliens, then look no further than Forbidden Planet. Also, on this floor are universe expanding books for different films and video games. The most common stories to be found take place in the Resident Evil and Star Wars universes. This allows you to get even more out of your favourite franchises, as well as providing bragging rights among your friends when you ace the next quiz night praying that the subject of video games comes up (I know I always do).
For those of you looking simply to indulge in classic comic book tales, or just looking to be surrounded by the medium, then the lower floor is perfect for you. Forbidden Planet has a wide array of graphic novels, single comic issues, and even manga to choose from. So, if you want to get lost in the tragedy of The Death of Superman while catching up on what Spider-Man got up to this week all before finally reading the stories that Attack on Titan is based on, this no longer has to solely be a dream. However, what really makes this place special is the presentation of the shop. Every inch is covered in comic, film, and T.V. memorabilia and the staff are just as enthusiastic about comic books as any of the customers that walk through the door. It is refreshing to see and makes me not only want to enter the shop, but stay there to the point where it becomes annoying to my friends.
Aside from Forbidden Planet, there is another little shop not far down the road that is just as capable of quickly nicking cash from your wallet. Travelling Man is a company that is lacking in size, but big on fans. It began life in Leeds and has continued to grow and grow over the years.
Many comic book fans flock to this shop on many an occasion to have a look at the different comic book stories available to them. Whether you want to pick up only a single issue or get lost in an entire series, Travelling Man satisfies these needs with a variety of single issue comics and graphic novels of all sizes. However, if like me, you have a fascination with Japan and all things related to it, then you can indulge in all the manga Travelling Man has on sale. Kuma Miko, Gangsta, everything you could possibly want all in one place. Travelling Man features quite a large manga section and even has a day where manga fanatics can come and cosplay as their favourite characters. So, you can come along and dust off your old Scout Regiment Jacket, or just come to try and guess what everyone else is dressed as.
While on the subject of special events, how do free comics sound? If the answer was yes (why would it be no?) then, luckily, Travelling Man participates in the nation-wide free comics event. They themselves pay for the comics while all comic enthusiasts have to do is show up and pick their favourite comic before someone else gets there first. This is an excellent idea as we all know that this hobby can get a little pricy. So, with the comics being free, money no longer has to be an issue… for a short time at least.
Finally, it is safe to say that there is a lot on offer at Travelling Man. For example, if you're looking for some merchandise, they have it. If you're looking for some souvenirs for friends and family, they have those too. However, their biggest sellers are their comics and table-top board games. These games range from things like Dungeons and Dragons to pop culture related games such as the X-COM board game. Of course, Travelling Man is also a comic shop through and through, but for those wanting a little variety to their night's entertainment, it's good to know that the option's there.
We all love superheroes, they form a large part of our lives and even who we are. They have shaped us and moulded us and given our lives purpose. The stories we've read will stay with us forever. In a world where many people get their fix of literature via e-books and other electronic forms, places like Forbidden Planet and Travelling Man allow us to hold on to that feeling of taking home our new graphic novel and reading the blurb on the train journey home. As long as there are fans, the comics industry will never die. Now, grab a comic, kick back, relax, and lose yourself in a world far from this.
For news about other fantastic venues in the North West, sign up to our newsletter over on our website goseethis.com/signup