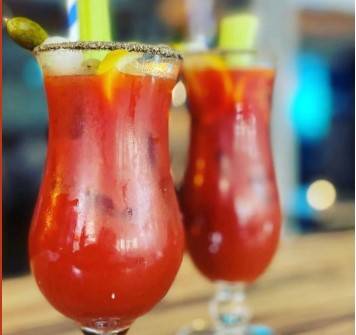 Alternative is Brighton's middle name and Brighton bars are no exception: from quirky cocktails at Mrs Fitzherbert's to bootleg booze at the basement bar of Alcotraz. Here's our round-up of Brighton's most unique, best bars to eat, drink and be merry.
---
Alcotraz Brighton : Prison Cocktail Bar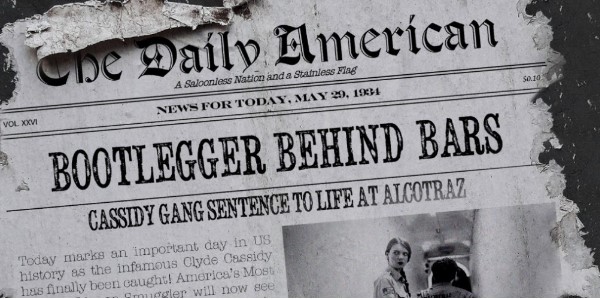 One of the most unique cocktail bars in Brighton, not to be missed is Alcotraz. This prison themed cocktail bar is like no other. Hidden in a speakeasy style basement, under the Brighton seafront, Alcotraz bar is a real immersive experience. Get your ticket and take your place in line to attempt to smuggle in your 'bootleg booze'. Be prepared to don the classic orange jumpsuit of Alcotraz and outwit the guards! There is no bar menu but their mixologists make magic with whatever you can smuggle in (according to your tastes). Don't do the crime, if you can't do the time…….!
Alcotraz Brighton: 13 Kings Rd, Brighton BN1 1NE - open Tuesday to Sunday
---
Etch: Ink Cocktail Bar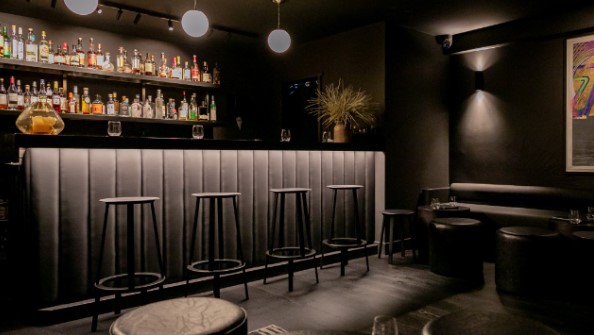 This minimalist and achingly cool, contemporary cocktail bar is located beneath the flagship restaurant 'Etch' in what used to be a tattoo parlour. With its basement, speakeasy vibe, low lighting and contemporary décor, this is one of the best bars for that special occasion or an intimate cocktail. Entrance is exclusively via reservation.
Etch: Ink Cocktail Bar: 214-216 Church Road, Brighton & Hove, East Sussex, BN3 2DJ - open Wednesday to Saturday
---
Mrs Fitzherberts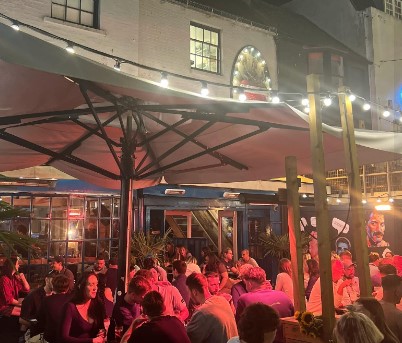 Tucked away in the heart of the Lanes, this cosy and kitsch bar is full of history and deliciously off the wall in typical Brighton style. Packed with knick knacks and curious items, Mrs Fitzherbert's opens daily from 12pm with regular live music and the best Caribbean food from the Caribbean kitchen as well as incredible Sunday roasts, alongside the extensive drinks menu. On the first floor is the wonderful 'Lost Gardens of Fitzherbert' cocktail bar serving 2-4-1 cocktails, or take to the heated terrace to watch the world go by.
Mrs Fitzherberts: 25-26 New Rd, Brighton BN1 1UG - open daily from 12pm
---