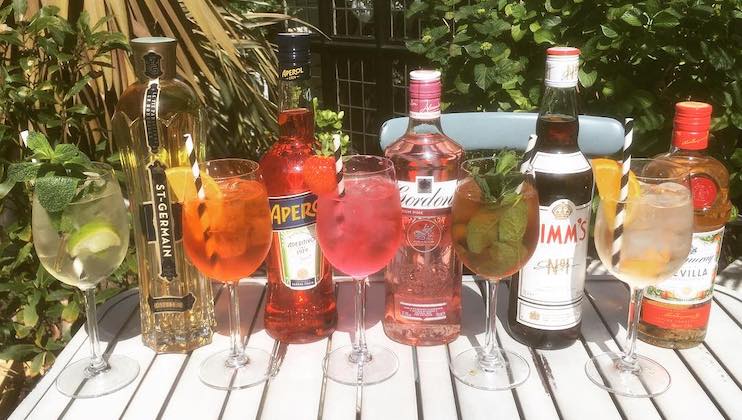 Switch on that out of office and order something fruity, there's only a month left of summer
---
Spotlight on: Patterns
10 Marine Parade, Brighton, BN2 1TL
Patterns' funky outdoor terrace is one of Brighton's hottest hangout spots for sunny evenings, and is also the place to go for club nights and some of Brighton's best gigs. The tiki bar aesthetic of the decked terrace and the sounds of the town's lively pier in the distance will take you right back to your last all-inclusive holiday, and the drinks prices perfectly fit into that vibe. Head down between 5pm and 9pm (ideal sun catching hours) to get any of their cocktails for just £5 - an absolute bargain. Opt for a classic like the Mojito, Pornstar Martini or an Aperol Spritz, or try something completely different with the totally refreshing Watermelon Margarita (mezcal, tequila, watermelon, chilli, lime) or the Tropic Like It's Hot (Wray & Nephew, passion fruit, pineapple and orange juice, grenadine).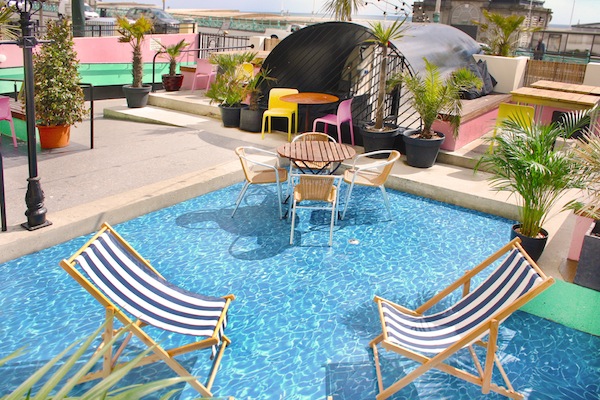 Image credit: Patterns via Facebook
---
Best of the rest:
---
Hove Place
37 First Avenue, Hove, BN3 2FH
What? Stunning sun-trap beer garden with great food and summer drinks.
Where? Just off Church Road in charming Hove.
Why? This bistro has a stunning Italian gardens to the rear and claims to be one of Hove's best kept secrets. Enjoy a classic Pimms, Aperol Spritz or Hugo Spritz whilst sunning yourself outdoors.
---
Black Lion
14 Black Lion Street, Brighton, BN1 1ND
What? Pub with fresh cocktail menu and large, leafy beer garden.
Where? In the heart of the Laines, just off Prince Albert Street.
Why? Head down for happy hour on a Tuesday, where you can get two cocktails for £12 all evening long. Grab a refreshing Cucumber and Elderflower Collins (Brighton gin, elderflower, cucumber, mint, lemon) or a tropical Classic Rum Punch (rum, lime, pineapple, orange, bitters). Cheaper drinks include a range of refreshing spritz drinks, like the beautiful Peach and Orange Blossom Spritz.
---
The Plotting Parlour
6 Steine Street, Brighton, BN2 1TE
What? Quirky cocktail bar with fun and funky mixed drinks.
Where? Just off Old Steine Gardens.
Why? These quality cocktails are all made with fresh, seasonal ingredients and quality spirits, which make it the perfect spot for a decent summer drink. Try their favourite twist on a Piña Colada, the Making Love at Midnight, which is mixed with rum, Barcardi, pineapple, coconut, peanut and cardamon.