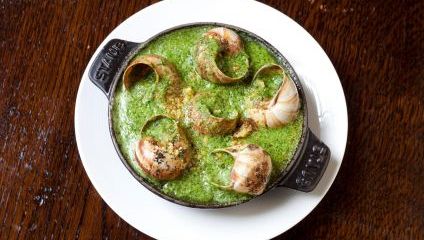 If you're looking for French restaurants that have that je ne said quoi in London- you've come to the right place
French cuisine was considered the world's best for centuries, and whilst other competitors may be equalizing the playing field, their French cuisine and dining experience in London has not dropped its standards a bit. Whether you're looking for a charming bistro, something that's French accented, fine dining or a cute caf- London has it all and we've scoured the city to find the best the capital has to offer. Read on to discover our list of the best French restaurants in London 2023.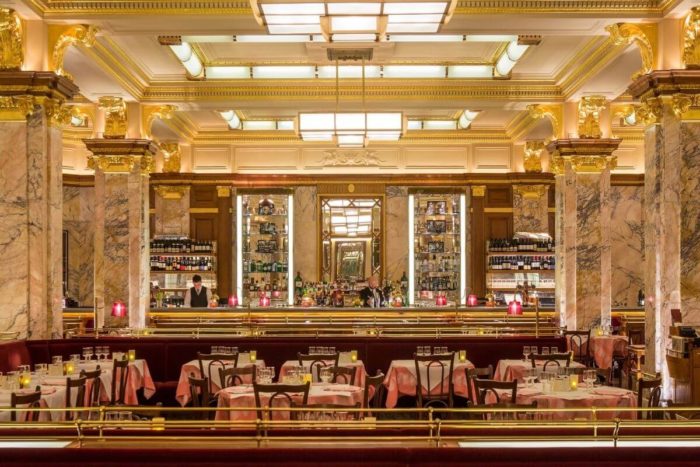 Brasserie Zedel
20 Sherwood St, London W1F 7ED
This sprawling brasserie beneath Picadilly Circus provides a heavy mix between American influence and Parisian dining with a vibrant atmosphere and a price point that won't leave your pockets empty. With authentic Art Deco interiors, live music, delicious food and affordable prices- if you're into French dining, Brasserie Zédel will be a place you won't mind frequenting. The menu has a fabulous selection of dishes, from soup d'oignon, tartes flambées, ile flottante and much more.
The pre-fixe menu starts from £15.75- and in a room that feels like it should justify a £200 meal, there's a reason Zédel is at the top of our list. The snails might not be for everyone but that atmosphere certainly is.
To make a reservation, click here.
---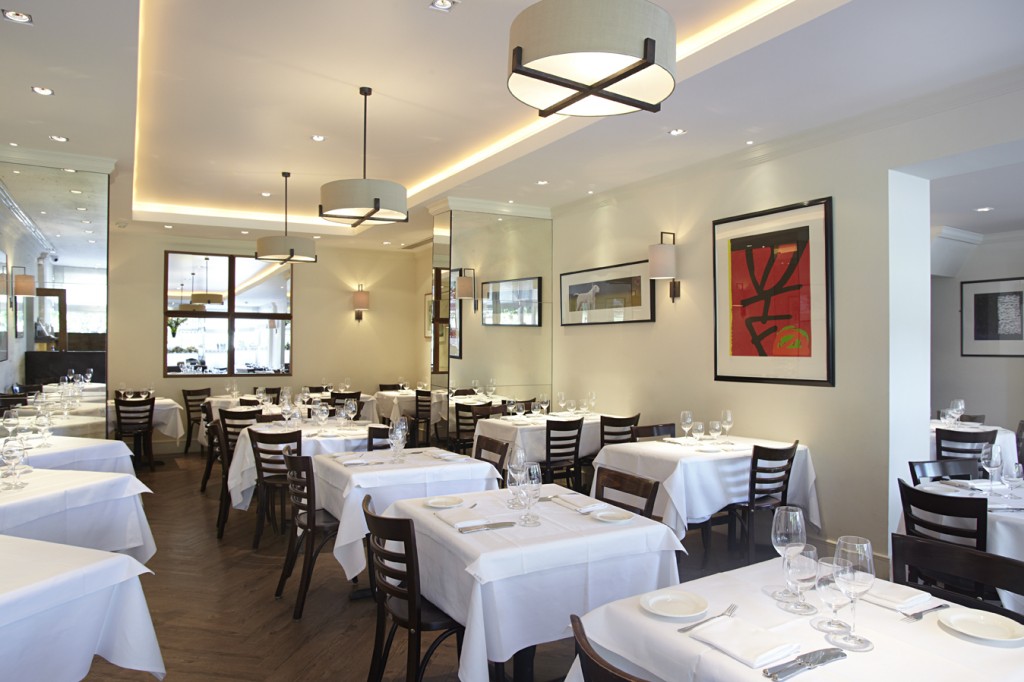 Chez Bruce
2 Bellevue Rd, London SW17 7EG
The Michelin star restaurant with the welcoming aura of a cosy, neighborhood joint- Bruce Poole's tastefully stylish restaurant Chez Bruce allows you to enjoy French-inspired dishes without the hefty prices. You can tell a restaurant has style and good quality food when there's minimal change on the menu and interior in over 25 years. And that's exactly what Chez Bruce has managed to do. The menu is packed with rich, delicious dishes from Ballotines to côte de boeuf, brushed tart tartin that's so good you'll be shouting ooh lala before you can stop yourself. Turning a blind eye to technological and famous chef driven trends, Chez Bruce has stuck to what it knows and succeeded in doing so- their 600-bin wine list is worth checking out too! We probably recommend not trying all in one sitting though.
Being a neighborhood favourite means Chez Bruce can get a little busy from time to time, so we recommend making a reservation here.
---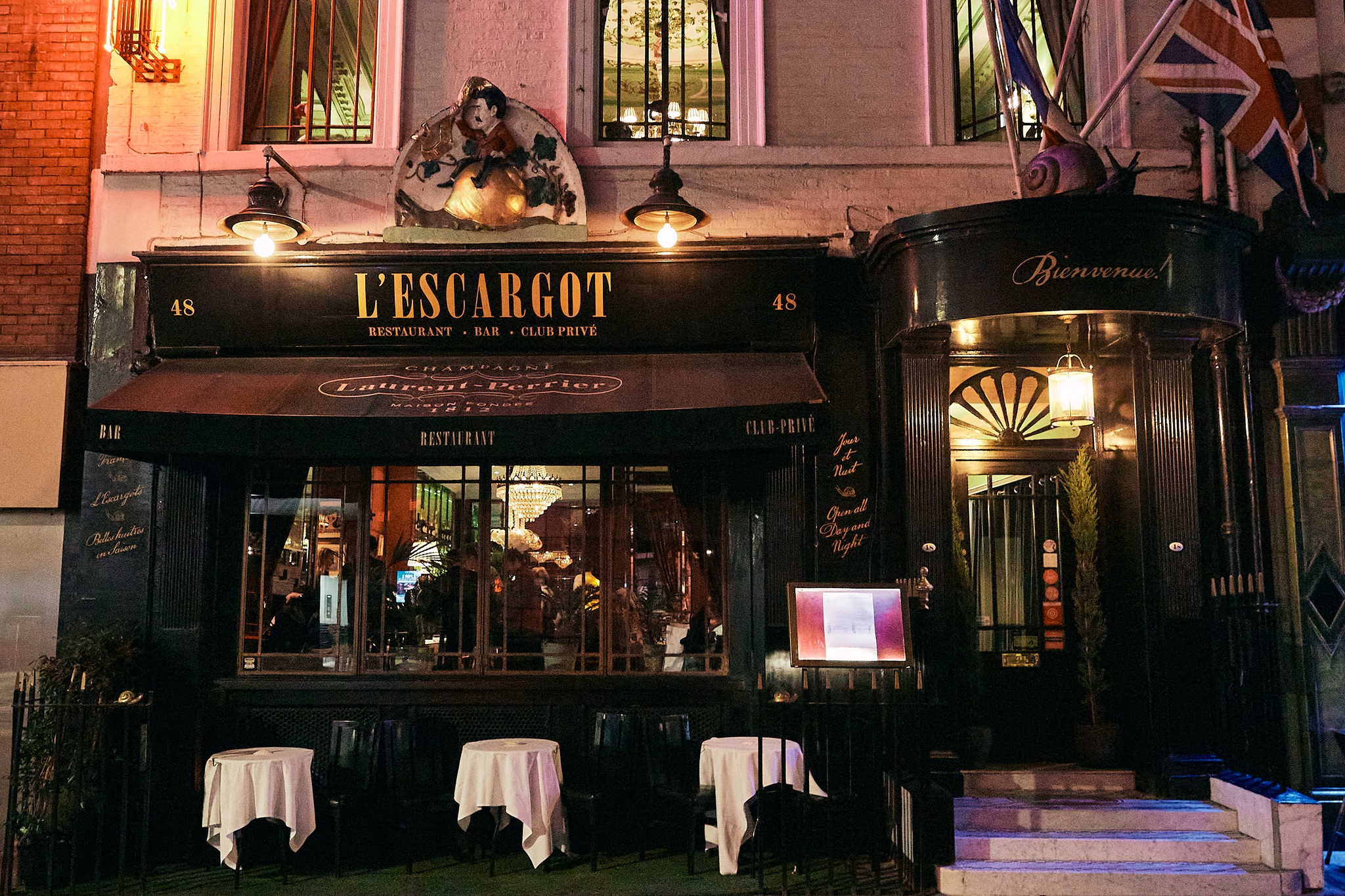 L'Escargot
48 Greek St, London W1D 4EF
While we may note that the restaurant is closed for refurbishment until May 10th 2023, it's probably best that we gave you the heads up because L'Escargot will most certainly be booked up for an extended amount of time after it's reopening- so make sure you keep an eye on their website. It's the first London restuarant to have ever served snails (with the original owner having farmed them in the basement of his Georgian, London townhouse).
The restaurant has been a Soho sweetheart since 1927 having served the likes of Coco Chanel, Mick Jagger and plenty more well known names. Obviously the snails are the talking point here (and the improvisational pianist whom you can personally request a jam from)- but the menu has a whole heap of French dishes that gives this place all the more reason to be on our top list. Braised lamb steaks, confit duck, froie gras and créme brulee are just a few of the tasy options awaiting you here. Pair that with the wine list stuffed with vintage tipples and you'll feel like you're in Paris- just without the extortioante travel expenses.
---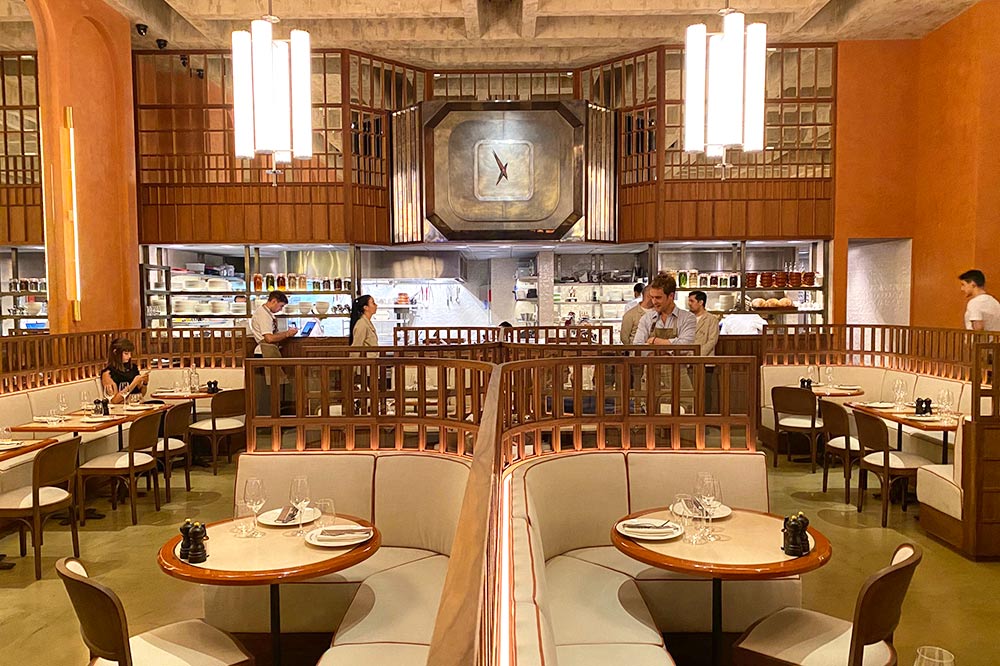 Maison Francois
34 Duke Street St James's, St. James's, London SW1Y 6DF
Maison Francois is more of a place for simple, classic meat cookery (vegetarians accounted for too fret not) but if you're searching for a French steak, succulent roast chicken or for some gougègeres then this is the place for you. Matthew Ryle, head chef presents his guests with a whirlwind of delicious French dishes paying homage to the brasseries of Paris. There's interchanging menus throughout the day available, so whether you want to pop by for a fresh breakfast filled with pastries and other picky delights or a classy sit-down dinner- Maison Francois will have something for everyone. Once you've cleaned off your plate, head downstairs to Frank's winebar to enjoy a beautiful glass of prime wine and some charcuterie to keep the stomach happy. There's even an oyster happy hour with 6 for £10.
---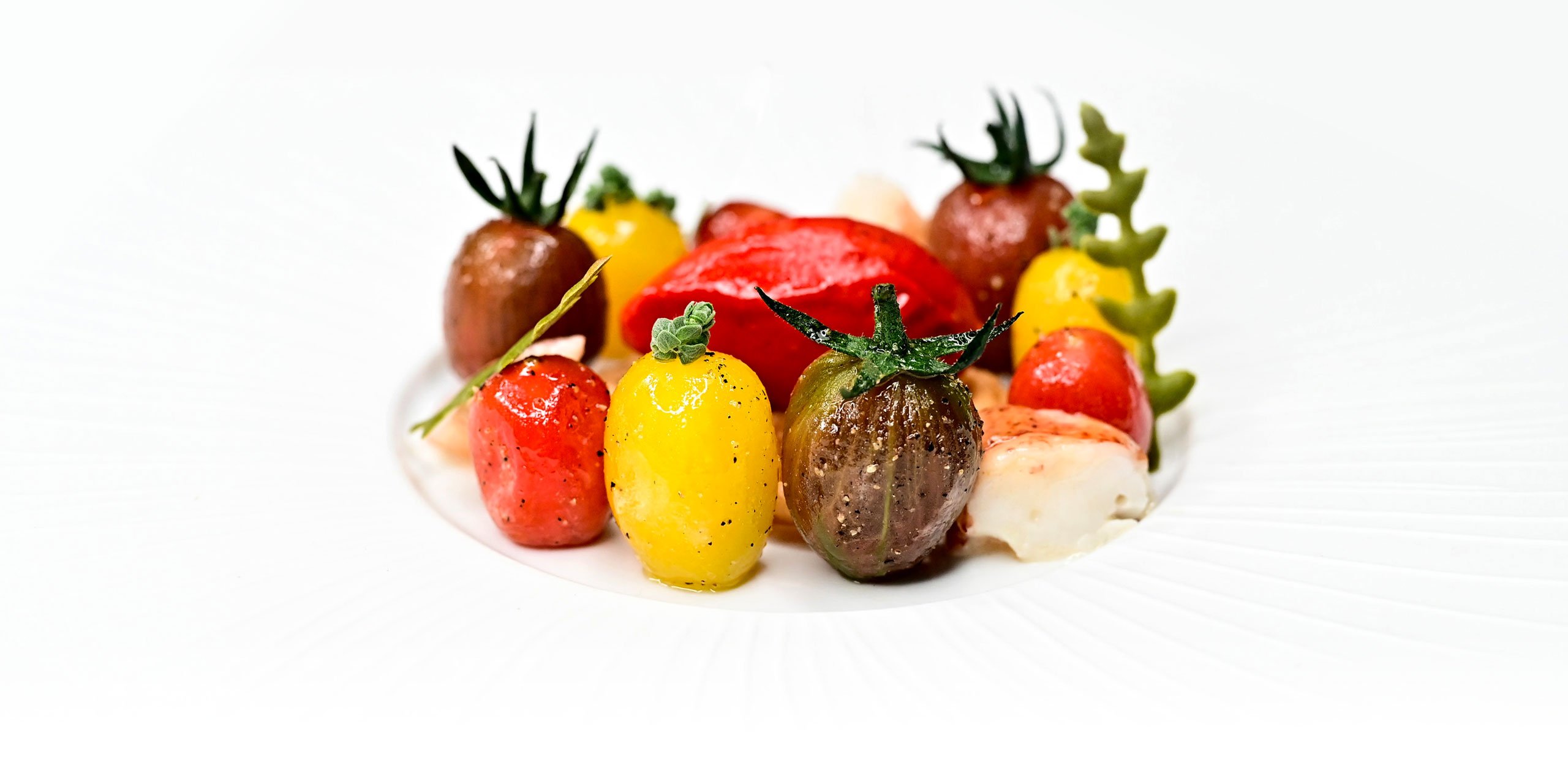 Pied A Terre
34 Charlotte St., London W1T 2NH
Pied A Terre is the longest standing, independant Michelin Starred restaurant in the UK. It was founded in 1991 and is still owned and run by Irish restauranteur David Moore who combines classic French cuisine with his Greek heritage presenting his guests with deliciously, fresh and sustainably made dishes in and elegant and sophisticated setting. Unlike most French cuisine and restaurants in London, Pied A Terre also caters to vegans and was awarded No1 vegan tasting experience in the UK.
The menu is packed with sensational dishes that are presented equally well. Tuck into their cornish mackerel with avocado crème fraîche or their pork with rainbow chard for a delicious meaty delight. For dessert, we recommend tucking into the amuse-bouches! Prices are a little on the higher end but if you want to treat yourself on a more affordable scale book yourself in for one of their set lunches.
---