From jazz shows at Alexandra Palace to sell-out stadium shows a la Taylor Swift, these are the biggest and best gig tickets which you should book right about now to avoid inevitable disappointment.
---
The Prodigy - UK Tour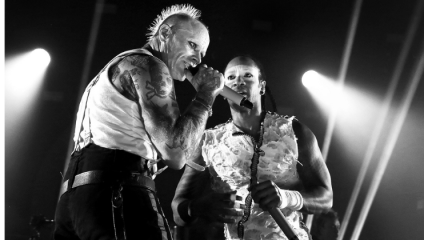 Iconic 90's electronic group embark on another UK tour this winter, hitting Manchester and Leeds five times apiece.
Their Ally Pally gig is selling out fast, so speculative Southerner's may have to embark on an M1 escapade should they want to see their favourite weirdo's onstage.
See tickets here.
---
New Order - UK tour
Their first UK tour in a good few years, the introduction-redundant New Order once again grace the big stage to the delight of all.
There's not much new that can be said about the group, as their intergenerational appeal has helped them maintain huge popularity for decades; is there anyone who doesn't know 'Blue Monday'? Frankly I don't want to know. For that reason, tickets will go fast and time is running out!
See tickets here.
---
The Streets - UK tour
Announcing a string of tour dates from the country, The Streets are on the road again, bringing their signature brand of ironic, witty, poetic garage across the nation.
An iconic live presence, Mike Skinner will often begin Mcing before arriving on stage, either backstage or in the corridor, before launching into a raucous applause upon launch. His mix of nonchalance and stucatto energy has made him one of the best live tickets for the last 20 years.
See tickets here.
---
Little Simz - UK Tour
UK's greatest rap export of the last few years, Little Simz was delighted to announce two massive shows at the iconic Alexandra Palace, near her place of birth, along with a UK tour, and will be even more delighted once it sells out.
A huge stage presence, coupled with sharp, funny, introspective lyrics over some of the best beats in the game, this will be one of the years most sought-after tickets.
See tickets here.
---
Pete Rock - at Electric Brixton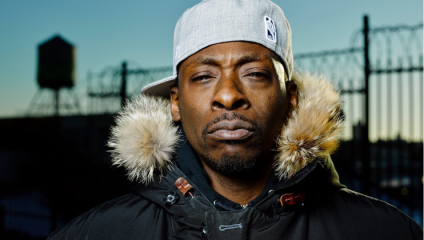 The link between Brixton and American rappers goes back a long way, with NWA famously posing near Brixton market in the early 90s, and Brixton's Chip Shop hosting acts like Ice T, Talib Kweli, DJ Yella, and, funnily enough, Pete Rock himself.
On his only UK tour date of the calendar year, Mr Rock graces Electric Brixton for a night of old-school 90's hip-hop delight.
See tickets here.
---
Dominic Fike - UK Tour
A recent boom for younger audiences, Dominic Fike shot up the charts with a popular strand of indie soul/alternative rap, helped by features on hip-hop artists like Bakar and slowthai.
A massive crossover hit, perfectly suited for the playlist generation, and with their new release, booasted by a feature from Weezer of all artists, they'll be celebrating with a nationwide tour. Come see what the new generation is up to.
See tickets here.
---
Bakar
Speaking of, Bakar has become one of Britain's biggest and best surprise hits of the last five years.
With that now-rinsed 'Hell N Back' tune, which has become a TikTok sensation both slowed down and sped up, he's inadvertently become the poster boy of UK fusion.
Combining funk, soul, rock, indie, hip-hop, rap, while not being necessary any of them, he's gone from minor FIFA soundtrack artist to mainstream success within a matter of years. Get on it!!!
See tickets here.
---
Sleaford Mods - UK Tour
Punk might be dead, or somewhere in the ICU, but the angry, comedic, irreverent, and lonely spirit of punk is kicking, screaming, and throwing a moody on the ground that Sleaford Mods walk upon.
Their new album, UK GRIM, makes no attempts to appease or delight, other than through satirical, hilarious jabs at the modern culture.
A meeting of hip-hop-style beats and punk vocals and aesthetics, they've become a darling of the undergrounds Overground line.
See tickets here.
---
Mika - UK Tour
Pop singer-songwriter extraordinaire Mika is gracing the UK with a good couple dates in 2024, accompanied by an international tour. Rising to fame now 16 years ago with Life in Cartoon Motion, Mika has never once slowed down apart from when lockdown laws prevented touring, and even in that time he was spear-heading projects from street art to television.
A magical talent with the voice of an impossibly-grown eunuch, Mika shows are a guaranteed hoot, a big gay day out for all the kids.
See tickets here.
---
Taylor Swift - UK Tour
The obligatory Taylor Swift listing. In order to get these tickets, you pretty much have to book a year in advance and take out a high-interest loan from a bank. Organ-selling isn't necessarily off the cards either.
But to see possibly the biggest American female artist of the last two decades perform hits from across her discography? Well, if you're a Swifty or even Swifty-adjacent, you'd be foolish not to consider. Just get there first.
See tickets here.